ARCHIVED MATERIAL ONLY
FLAGS NO LONGER OFFERED AT UBC

F.L.A.G.S.
French Language and Global Study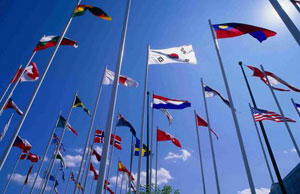 "My future plans/goals using my love of everything French are to help revive the core French programmes we currently have in BC elementary schools."
(Danielle Gardner, FLAGS 2008)
Read about Talia Ellett (FLAGS 2009), now teaching in Paris!
Read about Adrian Burris (FLAGS 2008) now teaching French in Vancouver.
"I used what I learned in LLED 324 [FLAGS's key methodology course] during my practicum. It was great! The kids loved it and picked up the language. I actually spoke French myself! Without this course, I wouldn't have applied for, much less succeeded in getting, this job!" (Rob Tardif, BEd, UBC, 2006, now a core French teacher)
Read about Christa Declerq (FLAGS 2010) now teaching in Cumberland.